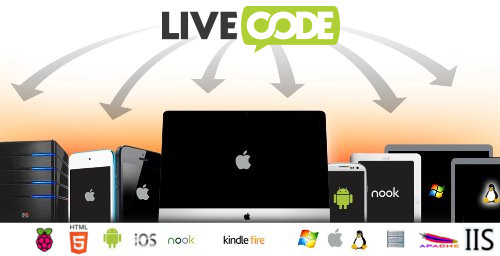 Welcome to the Livecode Wiki
[
]
This wiki is a collaborative community project to document all aspects of LiveCode
It is not created, owned or maintained by LiveCode Ltd company,
All displayed LiveCode logos are copyright by LiveCode Ltd. and shown here by permission.
This is just a website maintained by the Livecode community and enthusiasts.
Everyone is welcome to add something.
If you already use LiveCode, then share what you learned.
If you notice any spelling or grammar mistakes, then correct them
Or just leave a comment at the bottom of any page.
Editing this wiki is easy
Check out the help pages for making basic editing
You can edit the wiki as an anonymous user
Or you can join this wiki for free and edit without ads.
Look thru the Table of Contents below for a page to start editing
If you would like to get started with programming in LiveCode
Linux users - please read about this bug on some distros and how to solve it
Table of contents
[
]
Introduction
IDE
Controls
Lists
Script
Miscellaneous
Platforms
Applications
Information